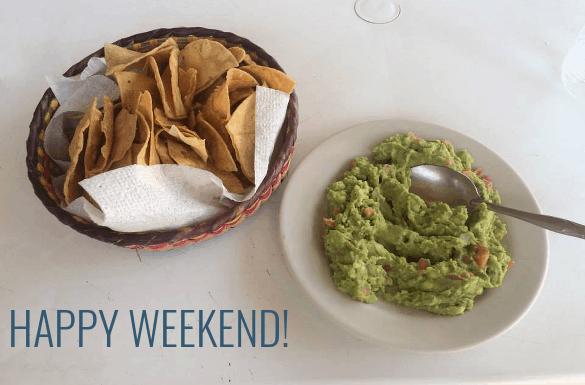 Oh boy am I happy it's the weekend! This week has been kind of rough. I live in Houston, and we started the week off with some really heavy flooding. You've probably heard about it. We were blessed not to have any damage at our house but there have been so many families affected here – just check out these photos. Not to mention that it's still raining. If you are interested in helping you can donate to the Red Cross here.
I'm going to try making this 'stick of butter rice' this weekend, and I am confident that it will be amazing.
Dads don't babysit. I love this and have always thought this way. It's not babysitting if they're your kids.
Emily Henderson is amazing and I love her even more after reading this.
IF you aren't following @iambaker on Instagram, you should be!
I went to this amazing restaurant for my birthday last month and am still dreaming about the guacamole. It was the best I've ever had. I found out the chef there has a cookbook and it's SO on my wish list!